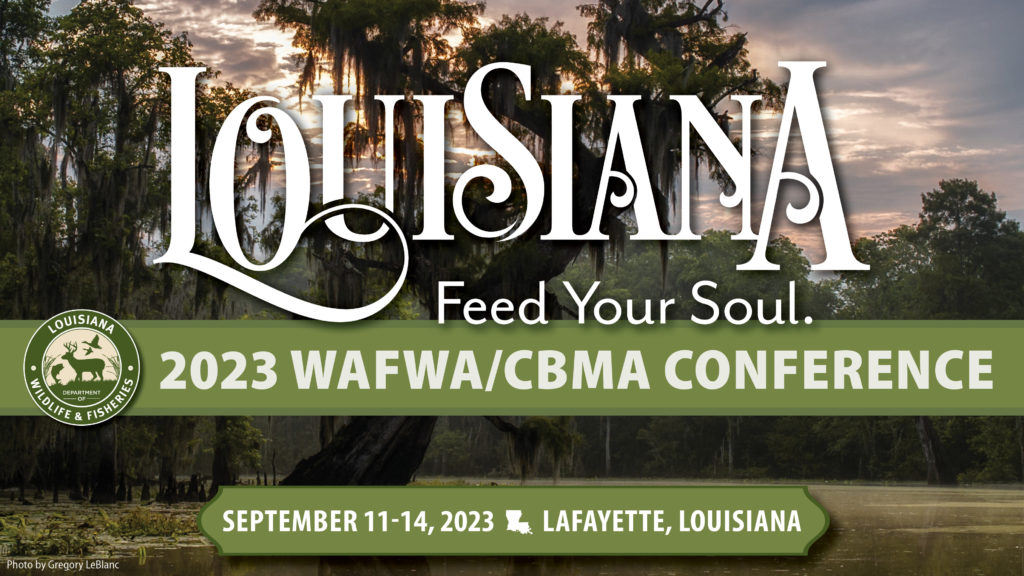 The Fish and Wildlife Administrative Officers from the Western Association of Fish & Wildlife Agencies (WAFWA) and the Conservation Business Managers Association (CBMA) throughout the United States and Canada are dedicated to raising the standards and establishing best practices in support of promoting a broader understanding and acceptance of the value of business management as a tool of natural resource management.
This annual conference is an opportunity for State Fish and Wildlife Agency Administrative Staff to interact with their peers from other agencies throughout the United States and Canada. Administrative staff represent the heads of Procurement, Licensing, Information Technology, Human Resources, Finance and Budget. The first workshop was hosted by WAFWA in 1961!
Join us for the 2023 WAFWA Administrative Officers Workshop (AOW) and CBMA Joint Conference in Lafayette, Louisiana.