A WAFWA Sanctioned Workshop
The Sage & Columbian Sharp-tailed Grouse Workshop is a biennial meeting held in even numbered years sanctioned by WAFWA. The workshop provides a forum where leading sage and sharp-tailed grouse managers and researchers share research results, management strategies, and emerging issues in the realms of grouse management throughout North America.
Workshop Details
The 32nd Sage & Columbian Sharp-tailed Grouse Workshop will be held June 14 – 17, 2021 in Bend, Oregon. Details will be posted as they become available. Workshop Coordinator: Lee Foster
---
Publications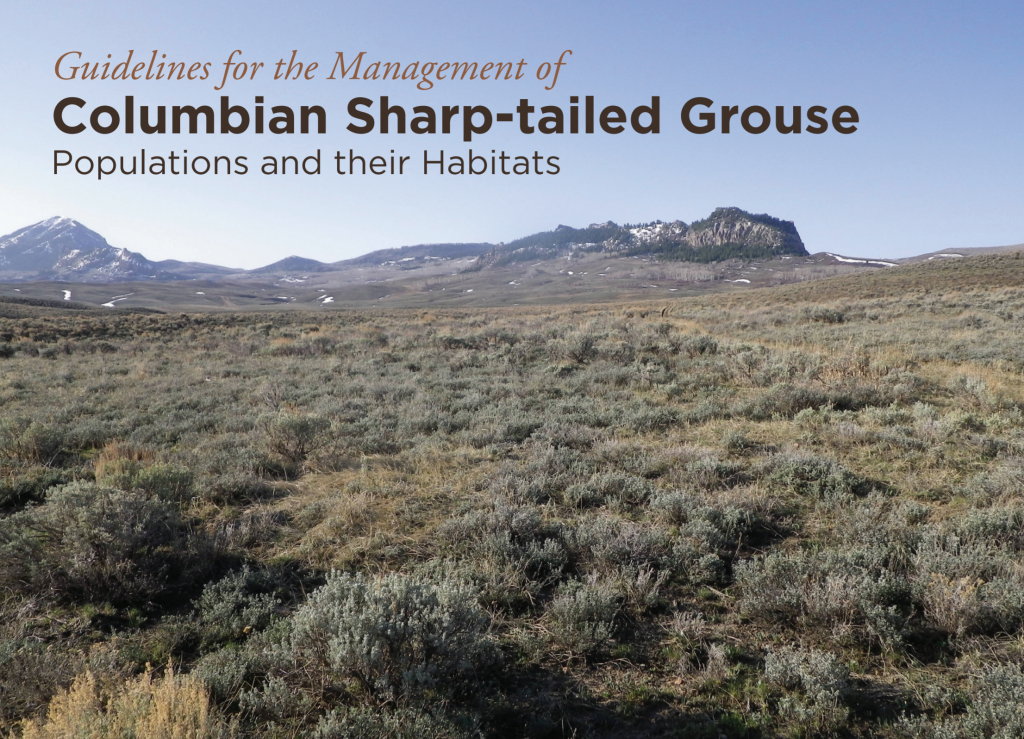 The Western Agencies Sage and Columbian Sharptailed Grouse Technical Committee, under the direction of the Western Association of Fish and Wildlife Agencies, requested a revision and expansion of the guidelines originally published by Giesen and Connelly (1993). This document provides a synopsis of current knowledge of CSTG ecology and presents updated guidelines for CSTG population and habitat management.
Suggested Citation:
Hoffman, R. W., K. A. Griffin, J. M. Knetter, M. A. Schroeder, A. D. Apa, J. D. Robinson, S. P. Espinosa, T. J. Christiansen, R. D. Northrup, D. A. Budeau, and M. J. Chutter. 2015. Guidelines for the management of Columbian sharp-tailed grouse populations and their habitats. Sage and Columbian Sharp-tailed Grouse Technical Committee, Western Association of Fish and Wildlife Agencies, Cheyenne, Wyoming, USA.
---
ROBERT L. PATTERSON AWARD
The Robert L. Patterson Award recognizes outstanding individuals and organizations that have worked to conserve and manage Gunnison and Greater Sage-grouse and Columbian Sharp-tailed Grouse. This award was established in honor of Dr. Patterson's strong commitment to the conservation of sagegrouse and his pioneering work, The Sage Grouse in Wyoming, published in 1952.
---