Considered one of the most imperiled ecosystems in the world

The sagebrush biome once spanned several hundred million acres but now occupies less than 161 million acres in the western U.S.

Home to mule deer, pronghorn, sage-grouse, pygmy rabbits and more than 350 other species of conservation concern.

The sagebrush ecosystem continues to shrink rapidly due to a host of growing threats.

To help address the myriad of challenges confronting the sagebrush ecosystem, a Strategy was developed to guide future conservation efforts.
The most significant effort bringing together the science guiding the conservation of the sagebrush biome undertaken.
Sagebrush Conservation Strategy
This Sagebrush Conservation Strategy is intended to provide guidance so that the unparalleled collaborative efforts to conserve the iconic greater sage-grouse (Centrocercus urophasianus) by State and Federal agencies, academia, Tribes, nongovernmental organizations, and stakeholders can be expanded to the entire sagebrush biome to benefit the people and wildlife that depend on this ecosystem.
This Strategy provides the latest science pertaining to the myriad challenges confronting managers of the sagebrush ecosystem that covers portions of 14 Western states and two Canadian provinces. It was produced by a team of 94 scientists and specialists from 34 federal and state agencies, universities, and non-governmental organizations.
Part I, Challenges to Sagebrush Conservation
An overview and assessment of the challenges facing land managers and landowners in conserving sagebrush ecosystems, including change agents such as invasive plants, altered fire regimes, climate, land use and development, and other challenges associated with conservation, including restoration, communication, adaptive management, and monitoring.
Part I - Importance of the Sagebrush Biome to People and Wildlife
Part II - Change Agents in the Sagebrush Biome - Extent, Impacts, and Efforts
Part III - Current Conservation Paradigm and Other Conservation Needs for Sagebrush
"This report sets the stage for policymakers, managers and scientists
as they refine and develop conservation strategies."
Report editor and USGS Fort Collins Science Center Deputy Director Steve Hanser
Part II, Conservation
Coming Soon. A report led by this same multi-agency team and to be published by the USGS later this year will outline options to help coordinate, prioritize and improve effectiveness of the actions taken by the hundreds of stakeholders engaged in sagebrush conservation as well as increase capacity for conservation in the sagebrush biome. Learn about the development of the strategy.
In the News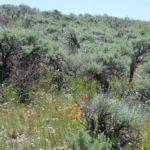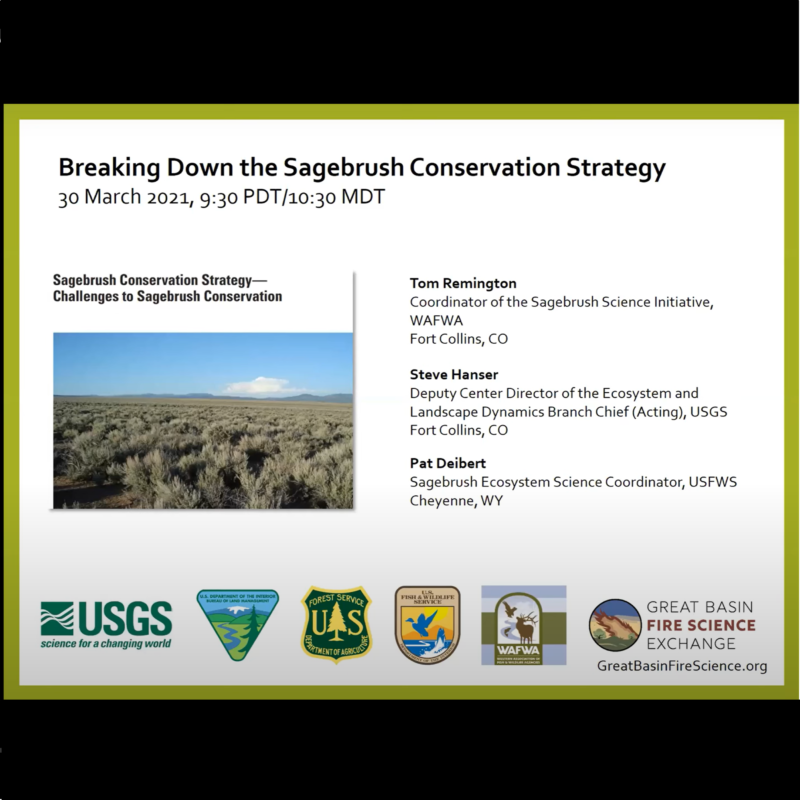 Read More
Sagebrush Partnership Development Materials
Related Research
Contacts
San Stiver
Sage-Grouse Coordinator
Western Association of Fish & Wildlife Agencies
Email: san.stiver@wafwa.org
Phone: 928-899-3732
Tom Remington
WAFWA Project Coordinator
Western Association of Fish & Wildlife Agencies