The Western Association of Fish & Wildlife Agencies will hold the 2021 Winter Meeting as a fully virtual event! The meeting will be held online from Tuesday, January 5 – Friday, January 8. The meeting will include a symposium on western fires and their impact of fish and wildlife resources.
Registration Pricing
Regular Rate + (R3 included) — $200.00
Regular Rate (R3 not included) — $150.00
Volume Discount — $175.00 (R3 included) / $125.00 (R3 not included)*
One-day rate (Tuesday, January 5th only) — $75.00
R3 Workshop only — $100.00
*Volume Discount: If more than 5 people from your organization attend, the rate will be $175 (R3 included)/$125 (R3 not included) per person. Only applies to the regular rates and does not include the Tuesday one day rate or the R3 workshop rate. Please have your group of 5 or more ready before registering. Contact Victoria@delaneymeetingevent.com for more information on the volume discount.
Schedule of Events
All events are in Mountain Standard time. Schedule is subject to change.
Thank you to our
Meeting Sponsors!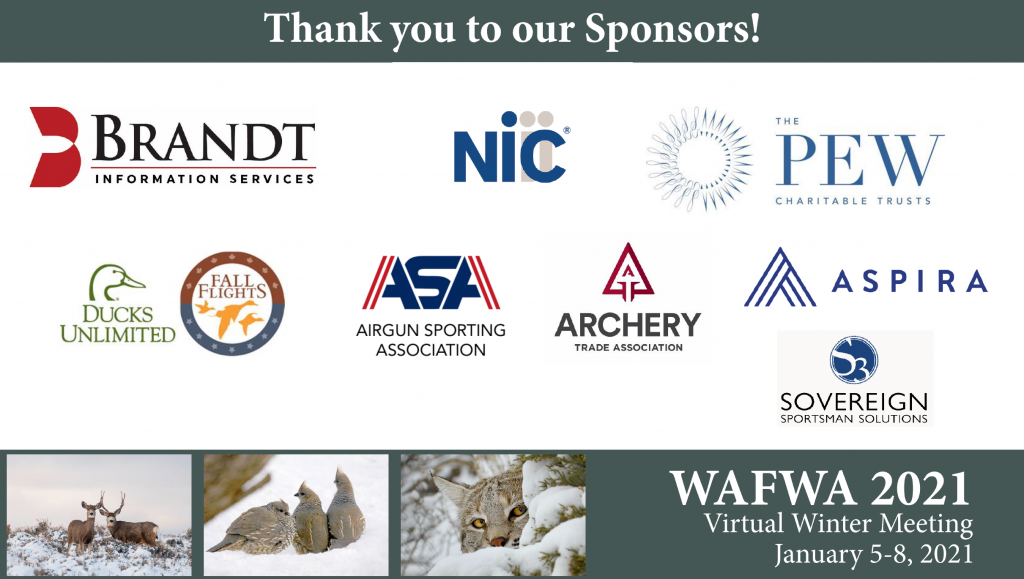 ---
Join us as a Sponsor
Your sponsorship would assist in hosting a world-class event and demonstrate your organization's commitment to wildlife conservation. Learn More
---
Payment Note
All individuals attending the conference must pay a registration fee before attending. If other arrangements need to be made, please contact the event coordinator.
Method of Payment: Check or credit card may be used to pay for event registration online. If you are paying by check, make payable to "WAFWA" and mail to: WAFWA∣ 3380 Americana Terrace, Suite 320 ∣ Boise, ID 83706.
Cancellation / Substitutions
Cancellation Policy: If you cancel by [to be determined], you will be issued a full refund less a $50 administrative fee. After this date, there is no refund however you may transfer your registration to another.
To cancel or transfer a registration, please contact call the conference office at 802-865-5202 or via email at info@delaneymeetingevent.com.
The conference may be cancelled, modified or postponed due to unforeseen circumstances. In this case, registration fees will be refunded.
Questions?
Any questions or comments regarding registration or the conference, please call the event coordinator at 802-865-5202 or via email at info@delaneymeetingevent.com.
Event Coordination By: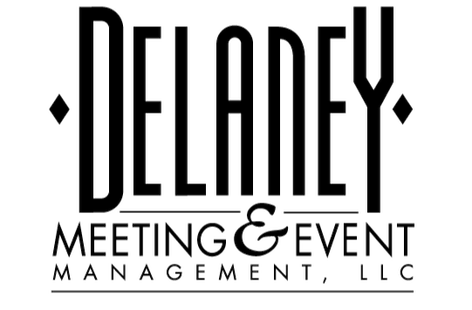 ---
THANK YOU TO OUR 2021 WINTER MEETING SPONSORS!