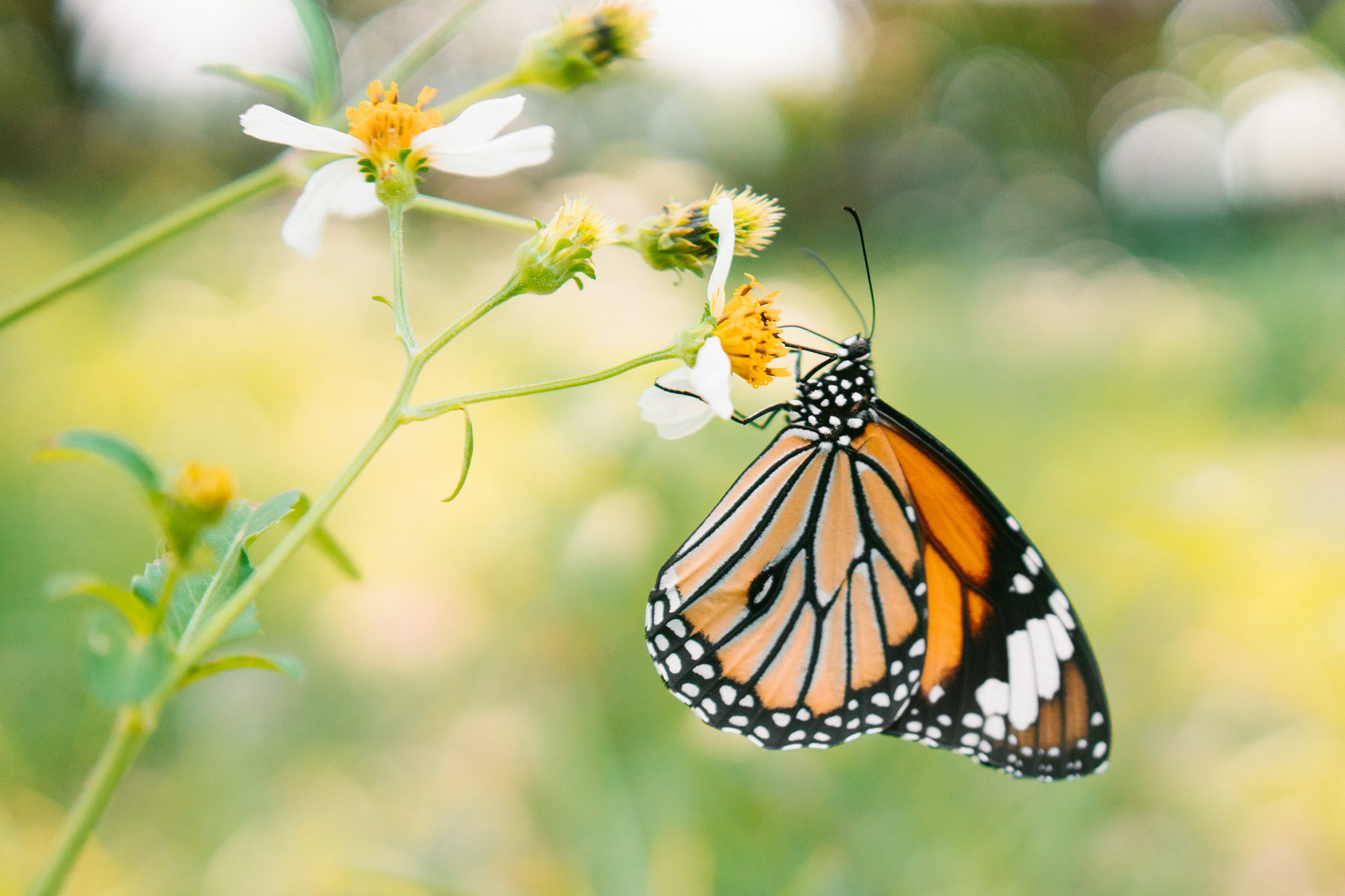 Western Monarch Working Group
Monarch Butterfly. Photo Credit: Peter Lam
The Western Monarch Working Group (WMWG) was established by the WAFWA President and directors in 2017 to proactively lead a multi-state cooperative effort for conservation of the western monarch population.
Statement of Purpose
"To identify and promote unified, ecosystem-based management approaches at the landscape-level for the western population of the monarch butterfly (Danaus plexippus plexippus), and pollinators in general, across all partner agencies and interested partners."
Western Monarch Butterfly Conservation Plan, 2019–2069
Concurrent with the status review, the U.S. Fish and Wildlife Service and the Western Association of Fish and Wildlife Agencies (WAFWA) have actively promoted collaborative efforts across state, organizational, and landownership boundaries to address threats and opportunities facing monarchs and other pollinators. This document, The Western Monarch Butterfly Conservation Plan, is intended to articulate and attain WAFWA's vision to identify and promote a shared set of coordinated, ecosystem-based conservation strategies across all partner agencies to achieve the vision of a viable western monarch population. VIEW
CONSERVATION TOOLS
Conservation Recommendations
Under the Section 7(a)(1) of the Endangered Species Act of 1973 (ESA), conservation recommendations are discretionary activities that an action agency may undertake to avoid and minimize the adverse effects of a proposed action, implement recovery plans, or to develop information that is useful for the conservation of listed species. The purpose of the following conservation recommendations is to encourage federal agencies to incorporate monarch butterflies into their Environmental Assessments and Biological Assessments associated with Section 7 Biological Opinions, when in consultation with the U.S. Fish & Wildlife Service. These recommendations are organized by habitat zone, so that they may be cut/paste, as applicable and contingent upon project location. There is potential utility for these recommendations beyond Section 7, and they are intended to promote benefits for other pollinators as well.
Western Monarch Crucial Habitat Assessment Tool
Under the Western Monarch Butterfly Conservation Plan, the western landscape was geospatially evaluated and ranked according to its potential to provide monarch habitat. These Monarch Crucial Habitat Assessment Tool (Monarch CHAT) rankings, in combination with other information, are used to inform and strategically target conservation efforts to help preserve and improve monarch habitat across the western United States. View the Monarch CHAT.
Recorded Webinar Series
Monarch Conservation Webinar Series 2020
The Monarch Conservation Webinar series is a collaborative effort between Monarch Joint Venture Partners and the U.S. Fish and Wildlife Service's National Conservation Training Center. To access the recorded series and learn more, please visit: https://monarchjointventure.org/resources/monarch-webinar-series
Related Events
Members List